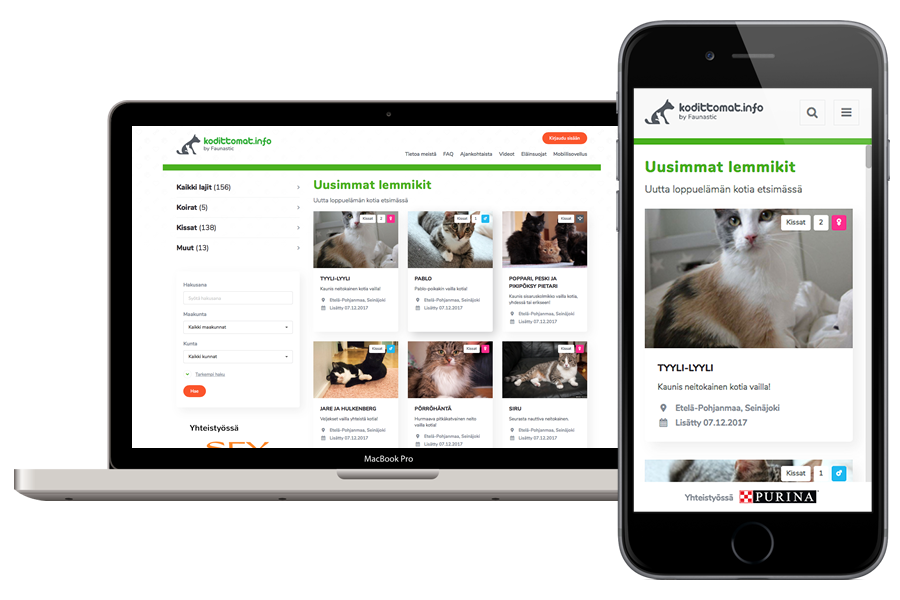 Kodittomat.info is a service where Finnish animal protection organizations and shelters are looking for new homes for pets.
We developed a new and improved website for them, along with a mobile app for iOS and Android, targeted for both people looking to provide a loving home for a homeless pet, as well as shelter employees for convenient administration of their listings.
If you did not find a suitable pet for you at this moment, you can also set up a search subscription that will notify you as soon as one becomes available.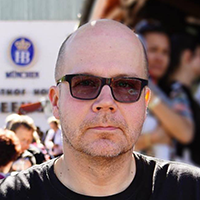 Working with Codelab people on this project has been very fruitful. Not only they find great solutions to upcoming challenges, but they also implement the changes swiftly and accurately. Communication with the team was effortless, even though we were working together from physically different locations.
Marko Lindgren
Founder, Faunastic Oy
Spark your interest?
We will gladly set up a meeting or a phone call to discuss how to make the internet work for your business.
The easiest way to contact us is by filling out the form below. However, all other means of communications are also listed - just pick the one most convenient for you.
Codelab Solutions OÜ
Reg no: 11742288
VAT ID: EE101327187
Indrek Siitan
tailor-made systems, mobile apps
Kristiina Laaniste
websites, e-commerce