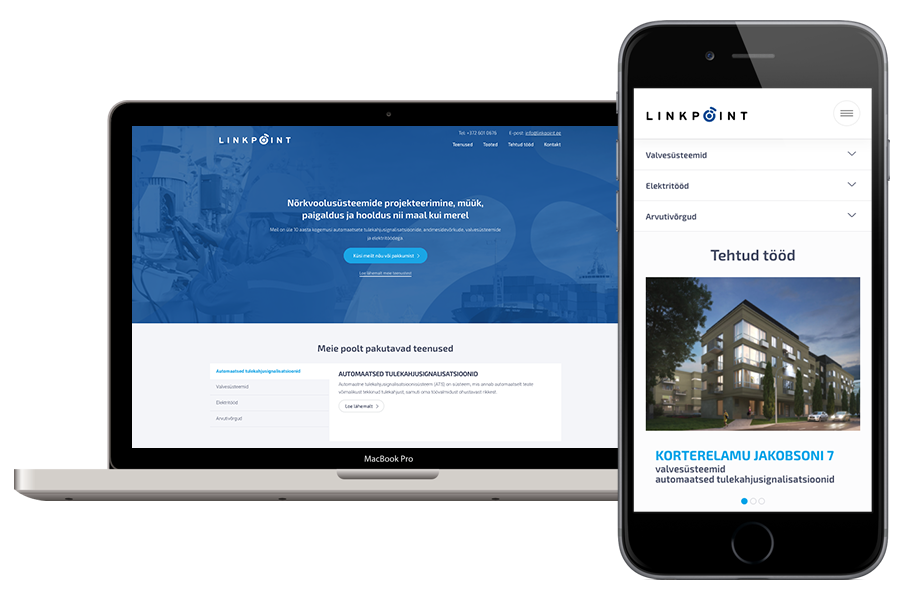 Linkpoint is a company that specializes in design, installation and maintenance of network and electricity cabling. The company has more than 10 years of experience with customers both on dry land and sea.
We developed a website to showcase their services and completed projects.
Spark your interest?
We will gladly set up a meeting or a phone call to discuss how to make the internet work for your business.
The easiest way to contact us is by filling out the form below. However, all other means of communications are also listed - just pick the one most convenient for you.
Codelab Solutions OÜ
Reg no: 11742288
VAT ID: EE101327187
Indrek Siitan
tailor-made systems, mobile apps
Kristiina Laaniste
websites, e-commerce