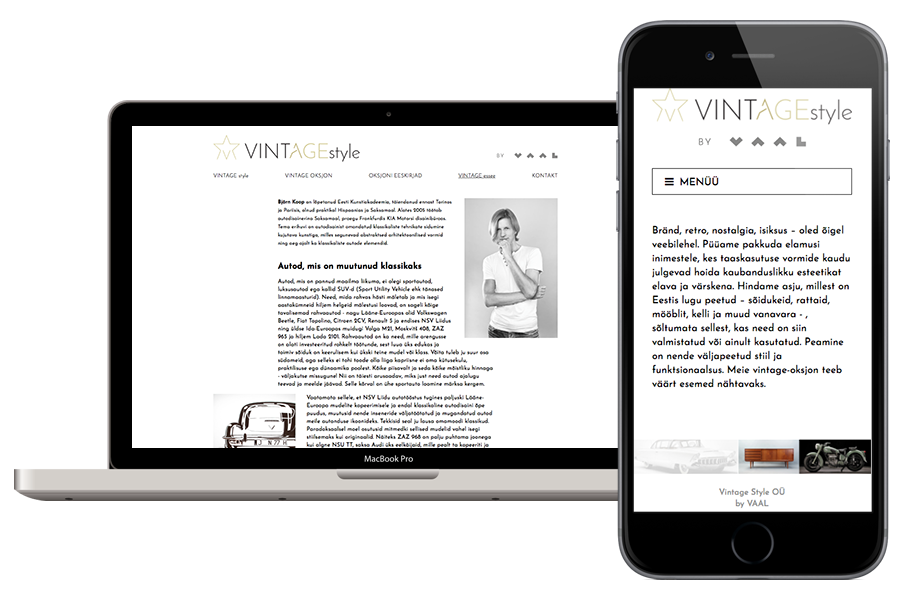 This is the place for retro, nostalgia, and personality. Founded by one of the oldest art galleries in Estonia, Vaal Gallery, the Vintage Style auction series is created for people who, through different forms of recycling and repurposing, wish to keep commercial aesthetics alive and fresh.
We built a simple and elegant website on the Voog CMS platform to provide general information, vintage-related essays, and to list the auction items of both past and upcoming auctions.
Services provided: website
Technologies used: Voog content management system
Spark your interest?
We will gladly set up a meeting or a phone call to discuss how to make the internet work for your business.
The easiest way to contact us is by filling out the form below. However, all other means of communications are also listed - just pick the one most convenient for you.
Codelab Solutions OÜ
Reg no: 11742288
VAT ID: EE101327187
Indrek Siitan
tailor-made systems, mobile apps
Kristiina Laaniste
websites, e-commerce