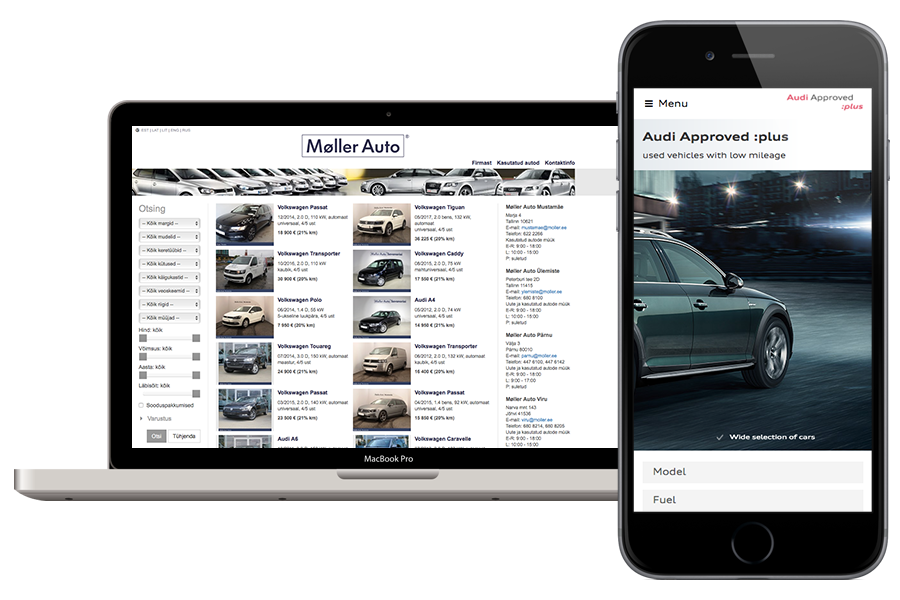 The Norwegian Møller Group is the importer of Volkswagen vehicles in all three Baltic states and the importer of Audi vehicles in Latvia and Lithuania.
We built Møller an information system for managing the sales of used vehicles. The system acts as a middle layer, gathering base vehicle information from dealers' ERP systems, allowing the addition of more detailed vehicle information like images and other marketing content. Vehicles are then pushed out to the most popular used car sales websites/portals in the Baltics (Auto24 in Estonia, SS in Latvia, AutoPlius in Lithuania).
The vehicles are also presented on Møller Baltic's own used car sites in all three countries. In addition, we developed the Baltic versions of premium used car programs - Volkswagen's Das WeltAuto and Audi Approved Plus.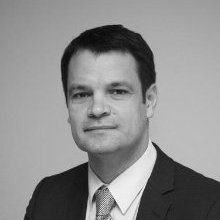 At the beginning of cooperation with Codelab we knew, in general, what was the desired product and scope we strived for. We learned quickly that much more is possible! So we got working and have intensively used the used car stock administration tool to push information to different online marketplaces. And they were able to work within our budget. Codelab listens, they are proactive, creative, fast and very understanding. We're still not finished; improvements and services are next on the list! Thank you!
Arturs Cjunskis
Former Used Cars Project Manager for Møller Baltic
Spark your interest?
We will gladly set up a meeting or a phone call to discuss how to make the internet work for your business.
The easiest way to contact us is by filling out the form below. However, all other means of communications are also listed - just pick the one most convenient for you.
Codelab Solutions OÜ
Reg no: 11742288
VAT ID: EE101327187
Indrek Siitan
tailor-made systems, mobile apps
Kristiina Laaniste
websites, e-commerce