The challenge: Powerhouse stands out from competing media monitoring services by not employing a fully automated service, but rather a human-supervised one - an approach resulting in much more relevant and better-quality content. It was important for this to be "packaged" in a form to match.
Solution: We developed a system that creates a small news portal/website for each one of Powerhouse's customers, showcasing the media coverage about them. In addition, the system includes a thorough statistics module and a flexible and configurable automatic notification system for daily or weekly e-mail updates.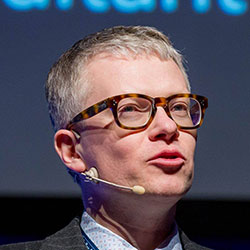 Cooperation with Indrek and Codelab is productive. They understand that the most important things for a customer are pace, participation, flexibility and thinking along to offer the best solution. Their prices match their quality and they offer a good deal of flexibility in payment as well. They're a trustworthy and eager partner to whom you always turn when you need the best. Or one of the best.
Janek Mäggi
CEO
Spark your interest?
We will gladly set up a meeting or a phone call to discuss how to make the internet work for your business.
The easiest way to contact us is by filling out the form below. However, all other means of communications are also listed - just pick the one most convenient for you.
Codelab Solutions OÜ
Reg no: 11742288
VAT ID: EE101327187
Indrek Siitan
tailor-made systems, mobile apps
Kristiina Laaniste
websites, e-commerce