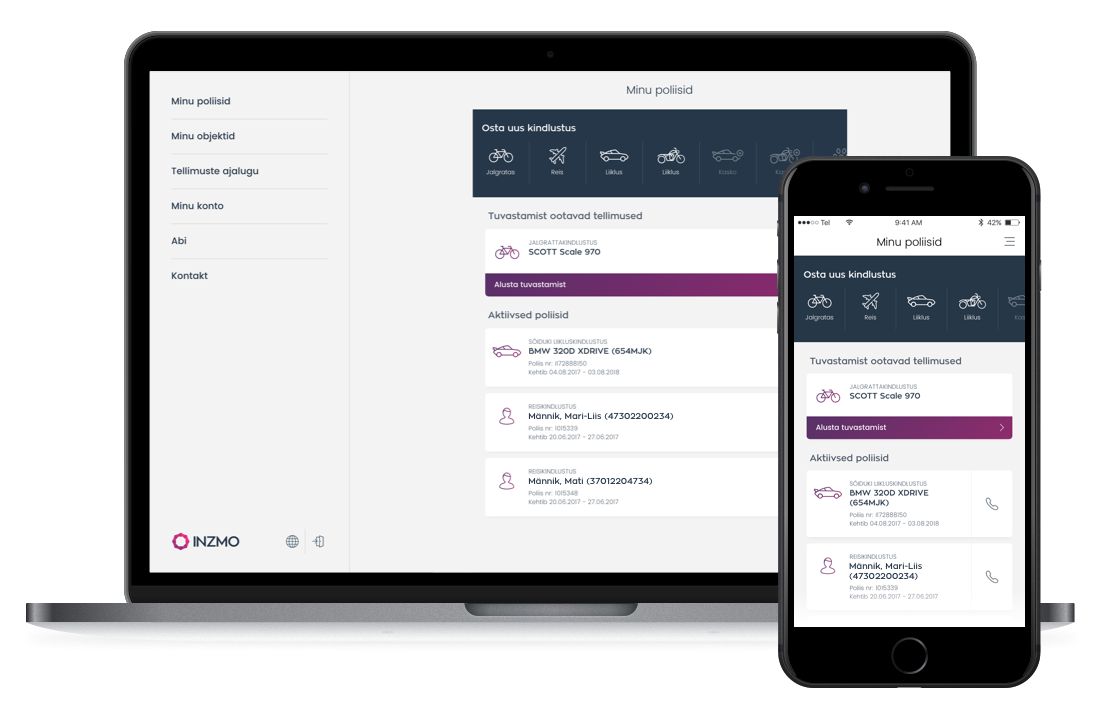 INZMO, an insurtech startup spin-off from the Bike-ID bicycle registry, uses its mobile app to offer the fastest and most convenient insurance solutions in Estonia, Austria and Switzerland.
We created INZMO's core infrastructure to store information, their web-based self-service portal and their mobile app user interface. In addition, we developed separate portals for partners and upstream insurance companies.
Depending on the product, price calculation is done via real-time XML interfaces or locally, using tariff tables. For insurers offering the functionality, policy issuing and registration is also done via XML web service interfaces.
We also built INZMO's website on the Voog CMS platform.
Spark your interest?
We will gladly set up a meeting or a phone call to discuss how to make the internet work for your business.
The easiest way to contact us is by filling out the form below. However, all other means of communications are also listed - just pick the one most convenient for you.
Codelab Solutions OÜ
Reg no: 11742288
VAT ID: EE101327187
Indrek Siitan
tailor-made systems, mobile apps
Kristiina Laaniste
websites, e-commerce